At last some better weather here in the UK, and I'm pleased to have been able to see and photograph Comet C/2011 L4 PANSTARRS at last.
I did manage to grab a rushed image yesterday in between the clouds, and this is shown at the end of this entry, but this evening I had better luck and caught the Comet with both a 130mm F/7 APO refractor and a 200mm telephoto lens. (Both using a Canon 350D DSLR camera). Details are on each image.
This one is with the telephoto, the lights in the distance are on the Isle of Wight about 5 miles away.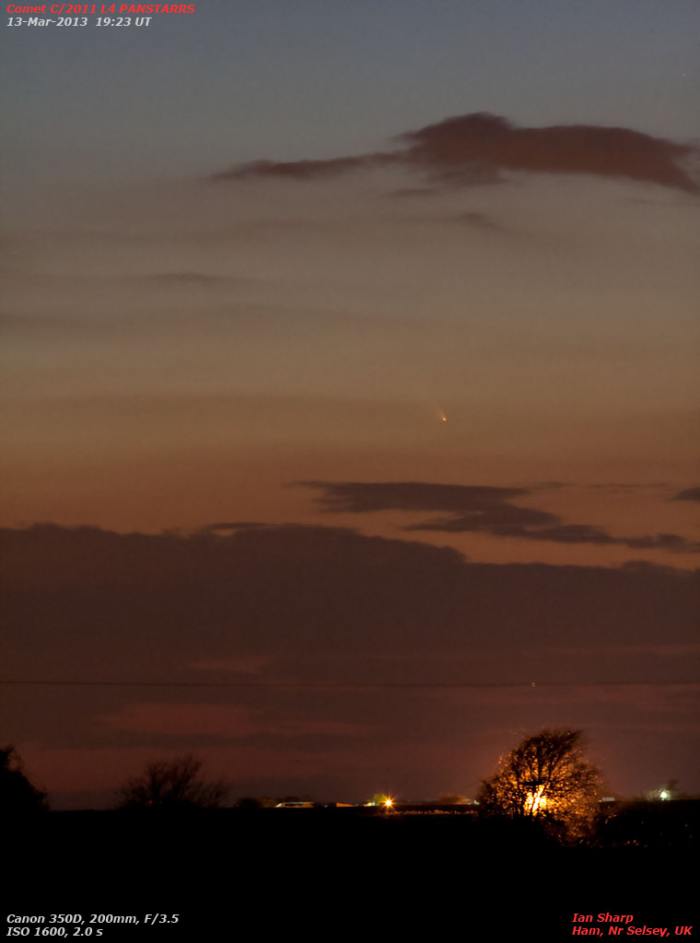 On this one, a scale of 30′ (minutes of arc) is marked which is roughly the apparent diameter of the Moon.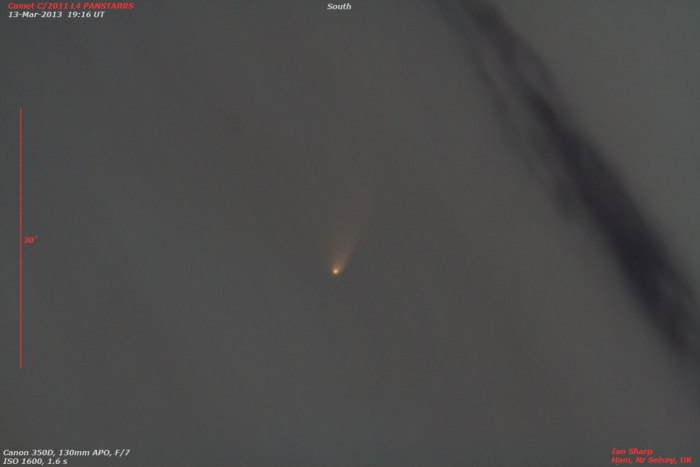 Here is my first image from 12th March.