A Happy New Year to all!
This is my first astro image of 2013, taken on New Years Day evening. It shows a nice emission nebula IC 410 in the constellation of Auriga. Maybe 'emission' is an appropriate word here, as these two bright streamers in the stellar winds look like two sperm (or sperms – both seem to be correct) trying to enter an ovum!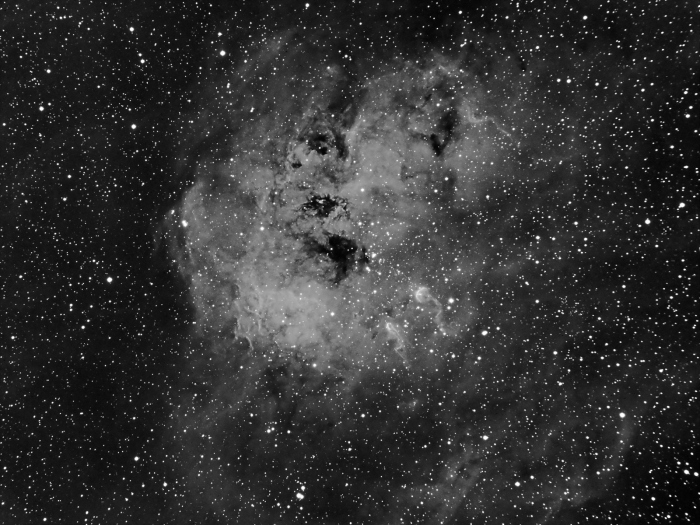 This image is taken through a 130mm F/7 APO refractor, using a 7nm H-alpha filter. Recorded with an ATIK 383L CCD camera, this is the result of stacking 15, 20 minute exposures. Not as sharp as I had hoped – I think the seeing was a bit poor last night, as precise focusing was very difficult!